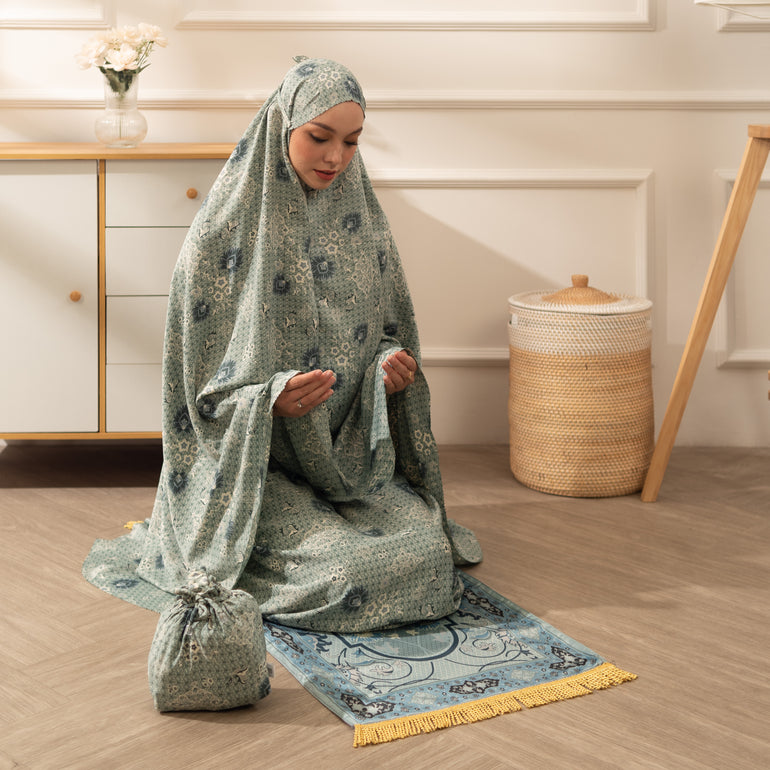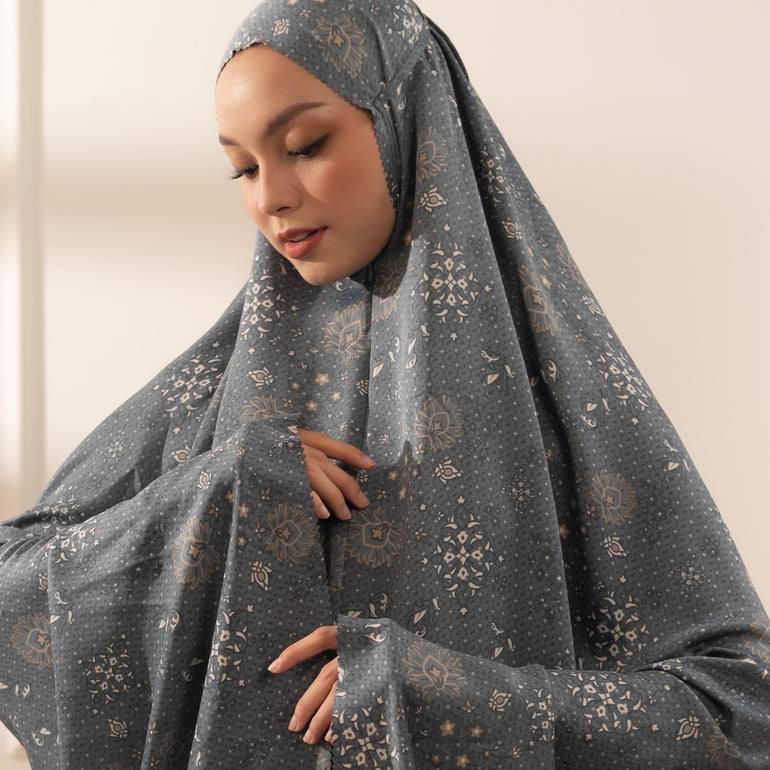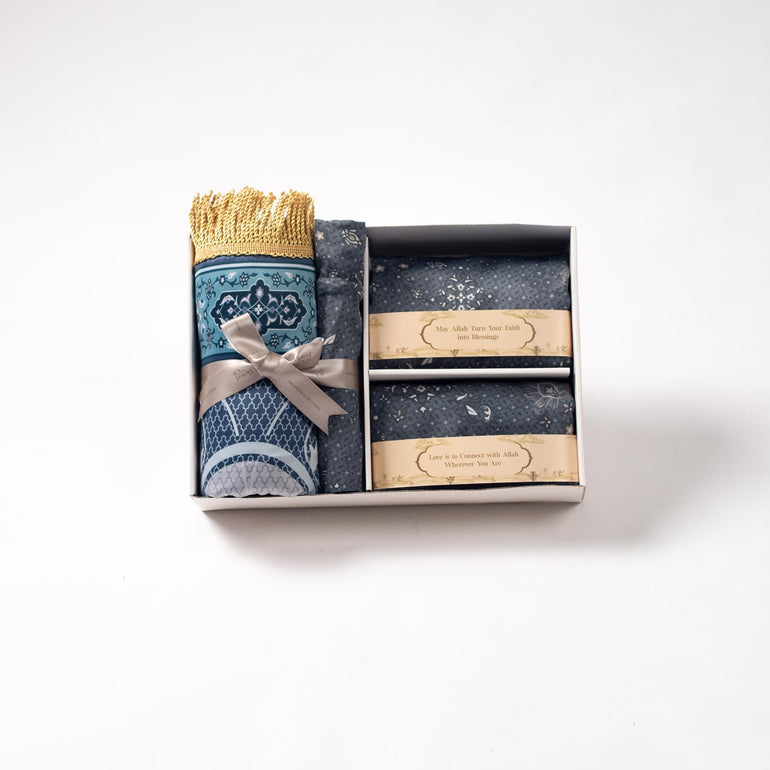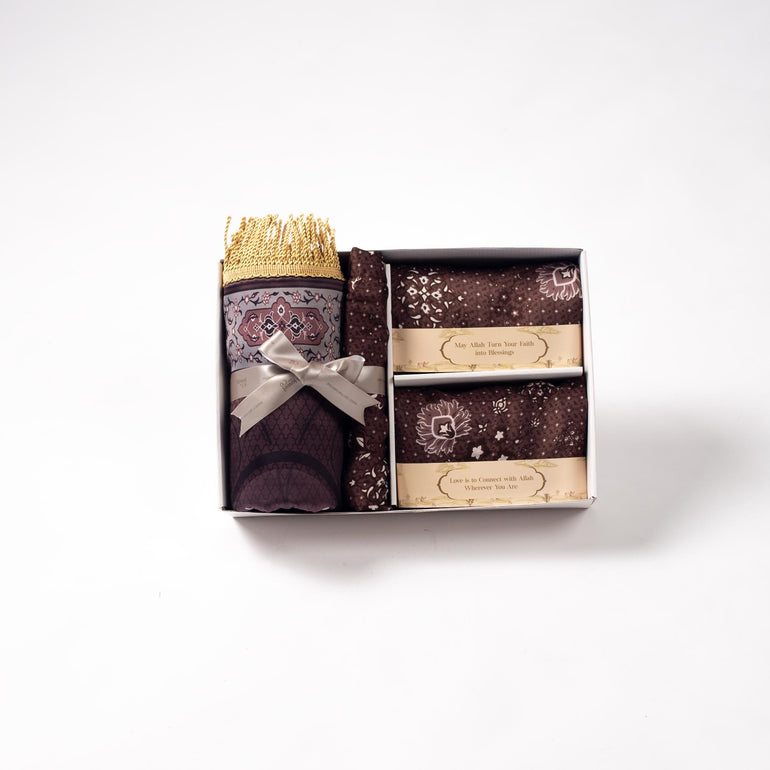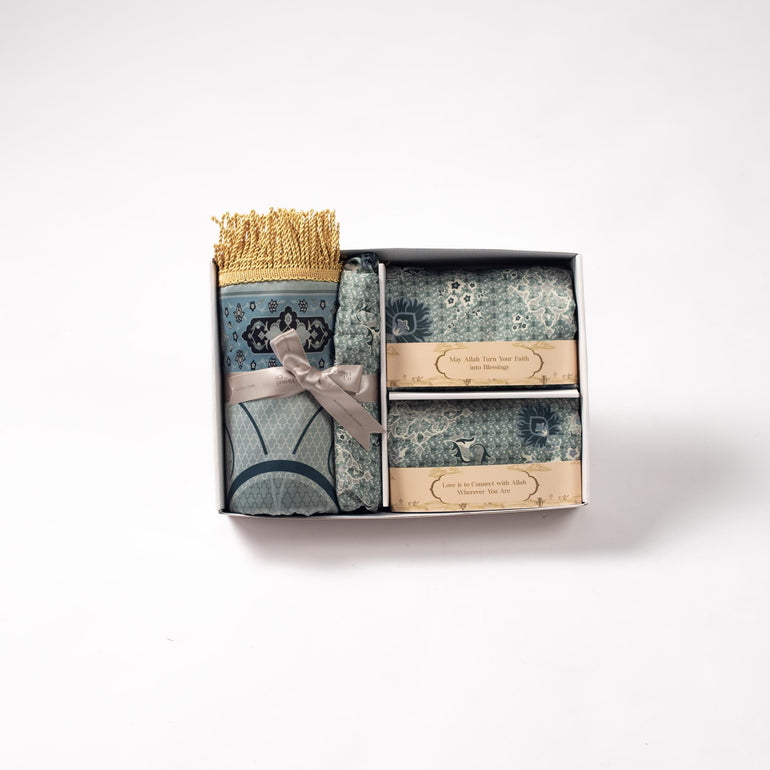 Description

Pengiriman & Proses Custom
Bronze Woman Set Sefa berisikan sajadah dan mukena premium dengan pouch menjadi pilihan hadiah yang elegan untuk orang terdekat. Hadir dalam kombinasi warna manis dengan motif Damask unik yang didesain khusus untuk memeriahkan perayaan istimewa.

What's inside:
- Sajadah travel with pouch | 47x100 cm
- Mukena maxmara with pouch

Includes:
- Exclusive & luxury packaging
- Personalized gift card

Available colors:
Blue, Green, Brown

What we love:
- Daily Prayer Essentials: Dilengkapi berbagai perlengkapan sholat esensial yang bermanfaat untuk melengkapi kebutuhan ibadah sehari-hari
- Comfortable & Premium Quality: Terbuat dari material premium yang lembut dan sejuk. Menawarkan kenyamanan maksimal ketika digunakan beribadah
- Perfect Gift for Any Moment: Set hadiah sholat esensial dengan bahan premium dan desain elegan yang tepat diberikan kepada pasangan, sahabat, atau kerabat yang kamu sayangi

===

*Important Notes:

1. Untuk memesan produk dengan bordir, pilih opsi produk dengan bordir dan beri keterangan tulisannya di kolom catatan atau chat dengan customer service kami. Katalog desain bordir dapat dilihat pada slide foto produk terakhir.

2. Setiap pemesanan sudah dilengkapi dengan kartu ucapan eksklusif. Silakan sertakan teks ucapan yang diinginkan pada kolom catatan atau kartu ucapan akan dikirimkan kosong tanpa tulisan.

3. Setiap pemesanan akan dikirim menggunakan box packaging premium yang sudah dipastikan untuk dikemas dengan baik sebelum pengiriman.

Senin-Minggu : Pembayaran melebihi Pk 21.30, maka akan diproses keesokan harinya.
Proses Custom memerlukan waktu 1-3 hari
Apabila pesanan Kamu tidak menggunakan Custom, maka pesanan Kamu akan langsung dikirimkan di hari yang sama. (Apabila pesanan lewat dari jam 14.00 akan dikirimkan keesokan harinya)
Garansi 100% uang kembali tanpa repot apabila produk kami bermasalah.
---