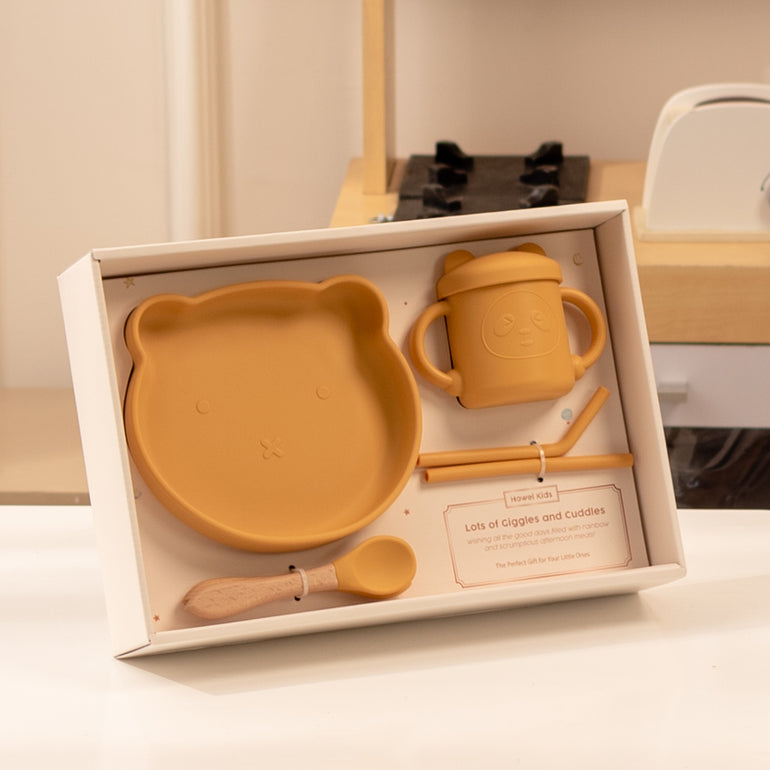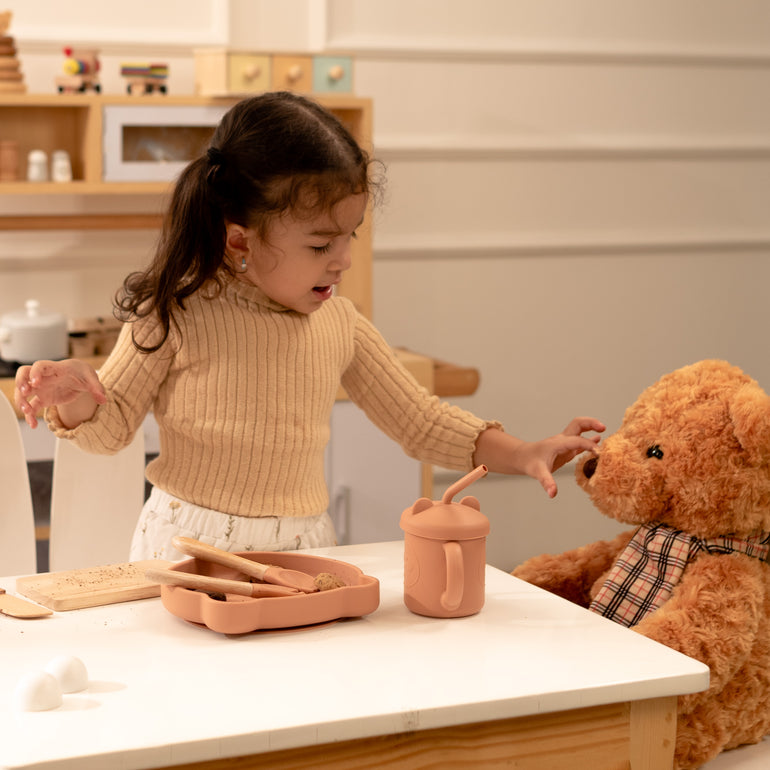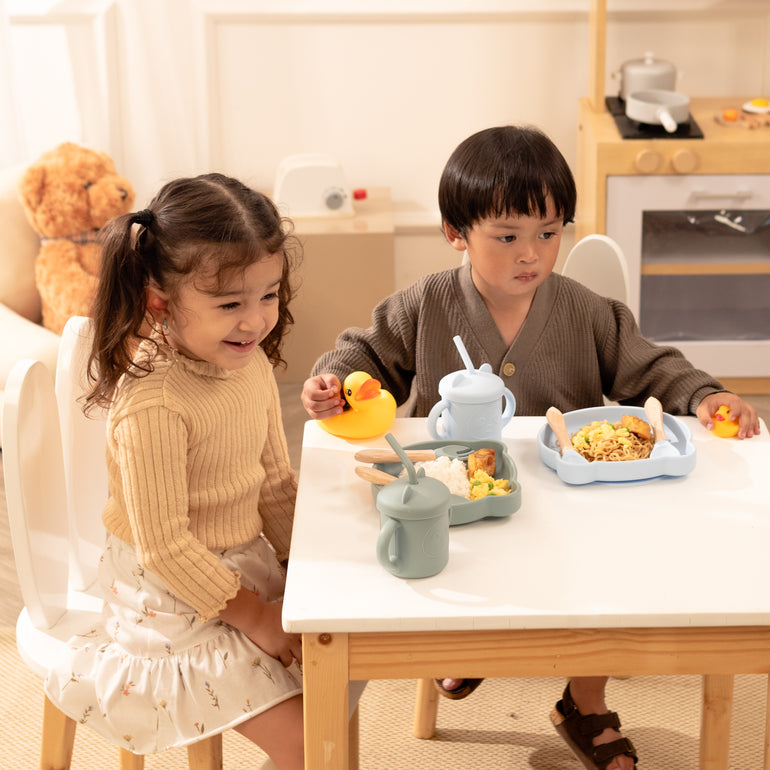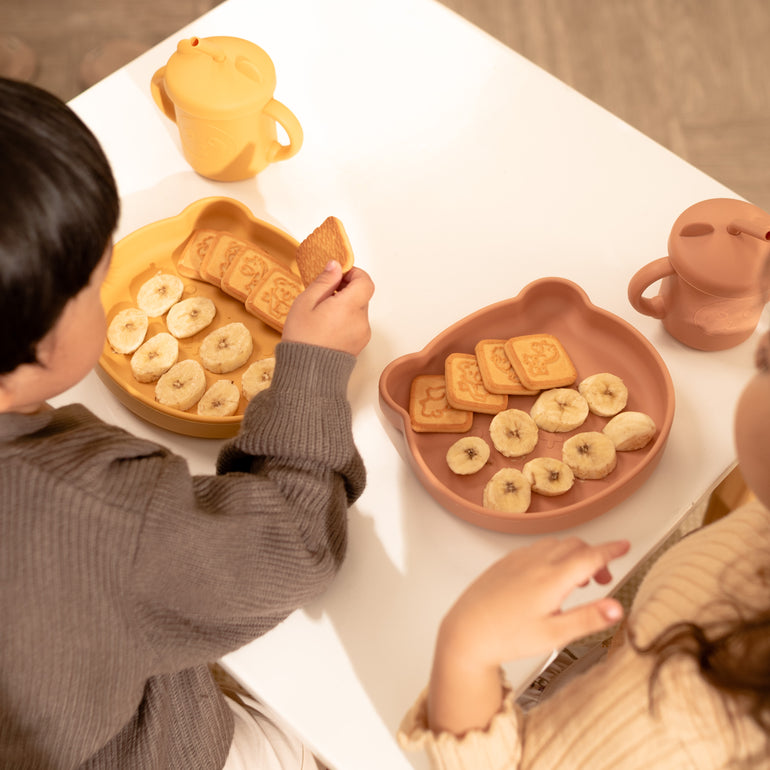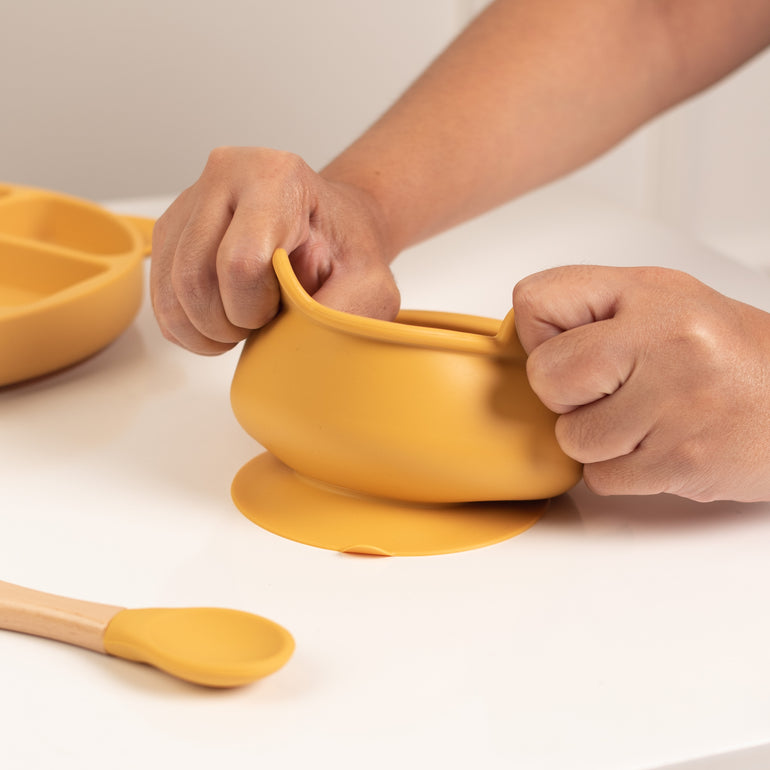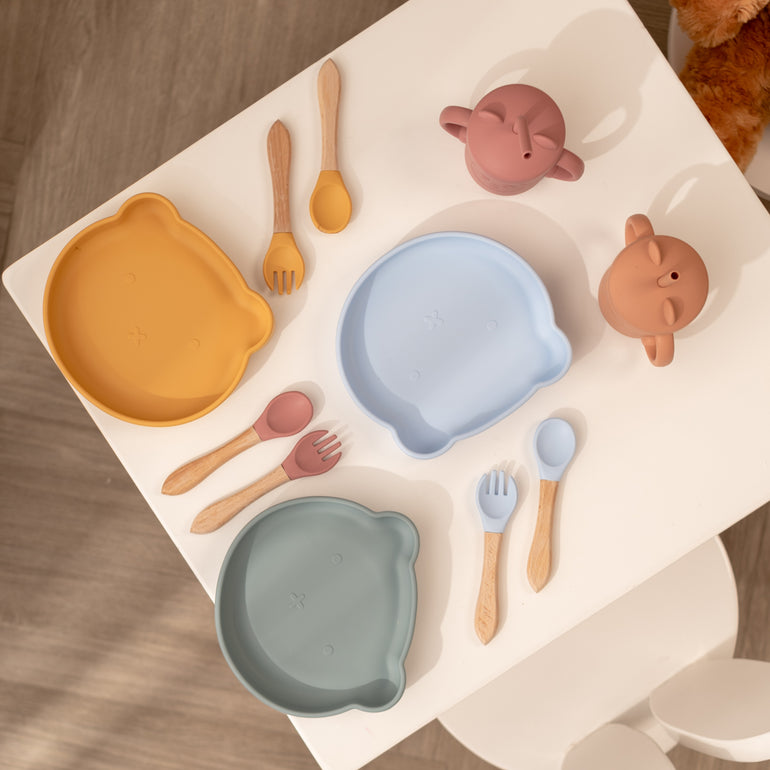 Little Spoon Silicone Set (Tableware Kids Set)
Description

Pengiriman & Proses Custom
Manjakan buah hati dengan set alat makan Little Spoon berbahan silicone. Tersedia dalam lima warna menggemaskan yang mudah dibersihkan dan cocok untuk melatih anak makan mandiri. Memiliki suction pada bagian bawah produk sehingga tidak mudah bergeser.

What's inside:
Silicone plate (7 inch)
Silicone sippy cup with 2 straws (diameter 3.5 inch)
Cutlery Set (spoon and fork) (+- 15cm)

Includes:
- Exclusive & luxury packaging
- Personalized gift card

Available colors:
Blue, Light Purple, Mauve, Mustard, Peach

What we love:
* BPA Free
* Aman untuk dimasukkan ke dalam lemari pendingin/steamer dengan range temperature -10 sd 200°C
* Bagian bawah product terdapat suction untuk menempelkan produk pada meja, sehingga tidak mudah bergeser ataupun tumpah

===

*Important Notes:

1. Setiap pemesanan sudah dilengkapi dengan kartu ucapan eksklusif. Silakan sertakan teks ucapan yang diinginkan pada kolom catatan atau kartu ucapan akan dikirimkan kosong tanpa tulisan.

2. Setiap pemesanan akan dikirim menggunakan box packaging premium yang sudah dipastikan untuk dikemas dengan baik sebelum pengiriman.
Senin-Minggu : Pembayaran melebihi Pk 21.30, maka akan diproses keesokan harinya.
Proses Custom memerlukan waktu 1-3 hari
Apabila pesanan Kamu tidak menggunakan Custom, maka pesanan Kamu akan langsung dikirimkan di hari yang sama. (Apabila pesanan lewat dari jam 14.00 akan dikirimkan keesokan harinya)
Garansi 100% uang kembali tanpa repot apabila produk kami bermasalah.
---
Little Spoon Silicone Set (Tableware Kids Set)